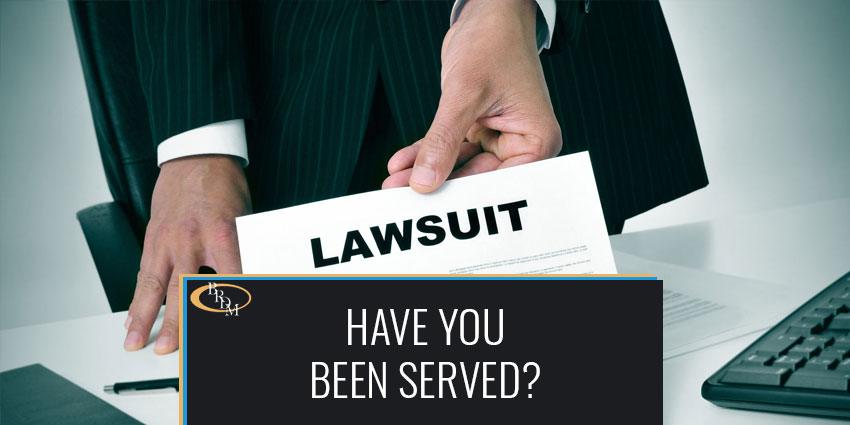 Steps to Take After You or Your Business Has Been Served With a Lawsuit
---
Last modified on July 4th, 2019 at 12:40 pm
Civil Litigation
If you live in Pinellas County and have been served with a lawsuit (technically called a Complaint), you are probably either in shock or angry and ready for a fight.  If the Complaint was also filed in Pinellas County, it will be assigned to either downtown St. Petersburg or Clearwater to be heard in either a Circuit or County Civil division.  The first step anyone should take is the read the summons and calendar when a response is due.  The date the suit was served will be handwritten on the front page.  If the last day falls on a weekend or holiday, you have until the next business day to respond.  However, I recommend against waiting until the last minute.
The next step is usually to look for a lawyer to help you defend the case.  As someone who has handled almost every type of civil case, make an informed decision before you hire a lawyer.  Unlike some types of cases, you will be forming a team with your lawyer and will be dealing with that person for months, if not years.  My advice is to look for a lawyer who you believe you will be able to work with and one that you believe the judge or other lawyers in the community respect.  I see too many defendants looking for lawyers who feed into their anger and are too eager to blindly litigate until they bleed the client dry with fees and make a resolution of the case impossible.  Then they withdraw and leave the client broke and unrepresented.  While I consider myself an aggressive litigator who fights hard for my clients, I have an internal compass that protects clients from self-destructive behavior and reminds them what is ultimately in their best interest.  Whether the lawsuit is a business dispute, contract case or fight over money or property, defending a lawsuit is challenging, so take your time and do your research.
My office is in St. Petersburg and I litigate throughout Pinellas County regularly.  I can be reached at (727)381-2300 or at smcqu@brdwlaw.com to discuss your situation.