St. Petersburg Real Estate Attorneys
The real estate attorneys of Battaglia, Ross, Dicus & McQuaid, P.A. have helped change the face of the entire west-central Florida region. Whatever your real estate-related legal needs, please contact an attorney at our office in St. Petersburg, Florida, today.
Our founder, Attorney Anthony S. Battaglia, has been named one of the "Best Lawyers in America" for his accomplishments as a real estate lawyer. Mr. Battaglia and Attorney Howard Ross, have been instrumental in the growth and development of the Tampa Bay Area for the past 50 years.
Our St Petersburg Real Estate Lawyers real estate department represents and counsels property owners, developers, lenders and borrowers, and groups of owners such as condominium and homeowner's associations (HOAs) throughout St. Petersburg, Clearwater and Tampa. This includes:
Construction, Housing and Land Development Laws
Real Estate Litigation
Eminent Domain and Inverse Condemnation
Environmental Matters
Purchases and Sales
Learn more our Real Estate Legal Services, including real estate litigation, eminent domain, inverse condemnation and environmental law.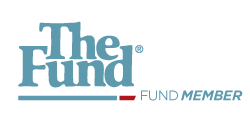 "The Fund" and "The Fund" logo are registered trademarks of Attorneys' Title Insurance Fund and are used by permission.
Real Estate Services
Negotiating and drafting all types of real estate-related contracts, including acquisition and sales contracts, leases, and management agreements
Commercial property transactions, including acquisitions, financing, and sales
Real estate and commercial loans, including lender and borrower representation
Work outs
Vacancies and special exceptions
Commercial and residential real estate closings
Title insurance
Loan agreements and mortgages for financial institutions and individuals
Subdivision regulations and restrictions