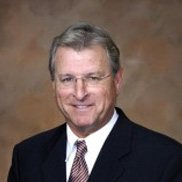 (April 29, 2018, Saint Petersburg, Florida) Battaglia, Ross, Dicus & McQuaid, P.A. one of Tampa Bay's oldest and prestigious law firms today announced Aubrey Dicus, Jr. has been named to the Senior Judge Review Panel for the Second District Court of Appeal, the purpose of this board is to periodically review senior judges serving on the appellate court and make recommendations as to their continued employment.
Aubrey O. Dicus, Jr. is President and CEO of the firm and has over 40 years of litigation and appellate experience. Mr. Dicus has been selected as a Woodward and White Publication's "Best Lawyers in America," named a Florida Super Lawyer, and maintains a Martindale-Hubbell AV pre-eminent highest rating. He has served as Past President of the St. Petersburg Bar Association and the Pinellas County Criminal Defense Lawyers Association. He is the recipient of the St. Petersburg Bar's Professionalism Award and Stetson President's Award.
"The firm is extremely excited to have Aubrey represent the BRDM family. With decades of experience, his extensive knowledge dealing with the most complex cases, and his overall success in the legal field there is no question why he was picked for such a prestigious honor" Said Partner Sean McQuaid.
Battaglia, Ross, Dicus & McQuaid, P.A. One of Tampa Bay's leading law firms, established in 1958 by founding partner, Anthony S. Battaglia. For over 50 years, the firm has provided personal, timely and cost-effective representation to individuals and businesses in St. Petersburg, in the state of Florida and throughout the U.S. Named "One of the best law firms in America" by U.S. News. The firm is a Tier 1 law firm in their category of Metropolitan law firms. Focused on civil and commercial litigation their work also encompasses business and personal transactions, appellate law, employment law, alternative dispute resolution, wills, trusts and probate, real property and title insurance, as well as criminal defense matters.