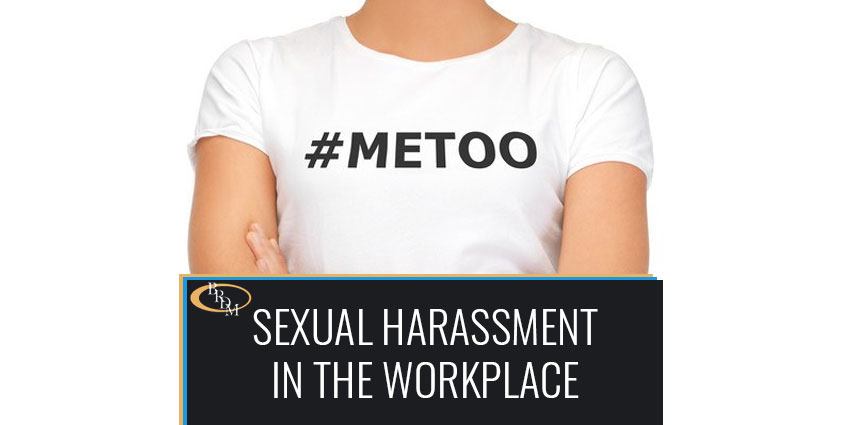 EMPLOYMENT LAW IN THE #METOO ERA
---
Last modified on June 29th, 2019 at 8:08 pm
The #MeToo era initially addressed the issue of sexual harassment in politics and the entertainment industry. However, the movement has since shifted to the workplace. Claims of workplace harassment have greatly increased and many employers have changed their employment practices as a result.
Historically, many employers required that claims of sexual harassment be handled in private arbitration. They also required that any settlement agreement concerning workplace harassment include confidentiality and non-disclosure provisions. Such requirements have recently drawn criticism from advocates of the #MeToo era, who argue that such mechanisms shield businesses from public scrutiny and allow the harassers to continue their behavior.
To address these various concerns, numerous pieces of state and federal legislation have been enacted or proposed. In fact, over ten states have already passed laws which bar an employer from inserting a non-disclosure provision in workplace harassment settlement agreements. Further, several federal bills have been proposed to address the issue of sexual harassment in the workplace. The "Ending the Monopoly of Power over Workplace Harassment through Education and Reporting Act" would prohibit employers from requiring that an employee sign a non-disclosure or non-disparagement agreement concerning workplace harassment as a condition of their employment.
The "Ending Forced Arbitration of Sexual Harassment Act" would render arbitration agreements signed by an employee unenforceable.  This Act could be revolutionary since, if passed, it would likely invalidate most arbitration agreements signed between employees and employers. The "Sunlight in Workplace Harassment Act" further seeks to require companies to publicly report sexual harassment data.  The law concerning tax deductions in the area of workplace sexual harassment or abuse has changed as well. In cases of workplace sexual harassment or abuse, where any payments (such as settlement, payouts, or attorney's fees) are subject to a non-disclosure agreement, those payments are now deemed non-tax-deductible.
In addition to various revisions or proposals in the law, many employers are also voluntarily addressing the issue of workplace harassment. Major companies such as Microsoft, Uber, and Google have already announced that they will no longer force their employees to private arbitration over sexual harassment claims. Many businesses are performing heightened background screening of job applicants for executive positions, revising their policies, adding workplace sexual harassment training, and revising the way they address the reporting and handling of such claims.
In fact, many employers are also revising their employment agreements. Employers are now defining that termination for "cause" specifically includes sexual harassment. Inserting sexual harassment into the for "cause" definition provides an additional incentive to avoid any perception of sexual misconduct and further allows the employer to avoid paying severance and other benefits to sexual harassers.
In summation, the #MeToo movement has greatly affected how employers respond to sexual harassment in the workplace. It is important for employers to consider updating their policies, providing sexual harassment training, and revising their employment and settlement agreements. Employers should take all steps necessary to prevent harassment in the workplace and respond properly if such an incident occurs or is alleged. Further, and importantly, employers should keep informed about any updates in this area of the law to ensure they are in full compliance.