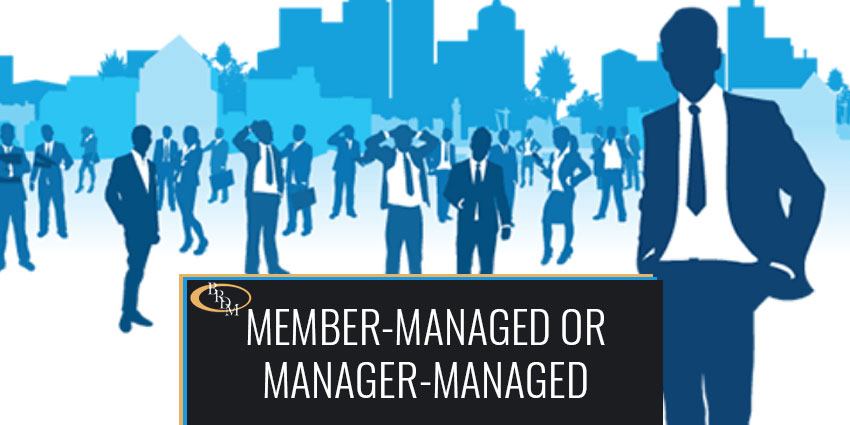 Looking for a Reason to Select a Member-Managed or a Manager-Managed LLC?
---
Last modified on June 30th, 2019 at 8:27 pm
Sometimes it is difficult to decide whether to select a Member-managed or a Manager-managed LLC or to answer a client's questions on why to select one over the other.  For a multi-member LLC, one reason to consider is the difference in the rules that apply to a request of a member to inspect books and records of the LLC.
Section 605.0410(2), Florida Statutes, provides the rules for a member-managed LLC. The list of documents are the first records available.  Tax returns and financial statements are included. Each other record of the LLC concerning the LLC's activities, affairs, financial condition, and other circumstances "to the extent the information is material to the member's rights and duties under the operating agreement or Chapter 605, Florida Statutes" are the second category.  Some information, as opposed to records, are to be furnished without a demand, and still other information after a demand.
Section 605.0410(3) provides the rules for a manager managed LLC. The records available are the Section 605.0410(1) records just as for a member-managed LLC. Next is full information that is just and reasonable and that is for a purpose reasonably related to the member's interest and a reasonably particular demand is made.
Each extra word in a statute creates a potential excuse for not providing the records and requiring a lawsuit.
A simple solution is to cover the matter in the operating agreement and not rely on the statute. Expanding the rights should be no problem. An attempt to restrict the statutory rights may create a need for litigation over the issue.
It may be difficult to foresee a situation where the difference will matter.  A Member-managed LLC appears to be better for a Member if a Member has to exercise his/her/its inspection rights.
If you wish to have a St. Petersburg, Pinellas County, Florida, Commercial Litigation lawyer prepare the setup of your business, you can contact Howard P. Ross, Esq., B.C.S, The Florida Bar Board Certified in Business Litigation and Civil Trial Law.